Who Are We?
Ali-Fabs, part of the Guttercrest Group, is a leading manufacturer of high quality aluminium wall coping and capping used in both major construction projects and domestic installation. With over 30 years experience in the manufacture of aluminium coping and capping, Ali-Fabs has an established reputation for product performance, quality and reliability.
Why Aluminium?
Lightweight, strong and durable – aluminium provides the perfect material for creating a versatile design solution at the building's eaves. Ali-Fabs aluminium coping systems can
be finished with almost unlimited choice of coatings to suit most design requirements.
Virtually maintenance free, our coping and capping ranges are designed to provide outstanding performance for the life of the building. These fully engineered systems are specifically designed to provide long-term reliability.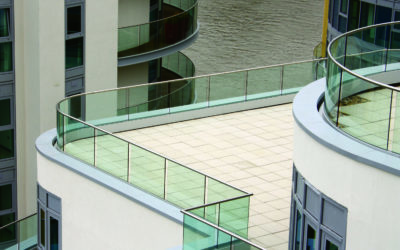 BBA Approval
The Ali-Fabs Architectural Coping System is the only product on the market to have gained BBA (British Board of Agrement) certification.
BBA accreditation is widely recognised amongst architects, builders and local authorities. The latest BBA approval rates Ali-Fabs Architectural Coping as fit for purpose on factors such as weather tightness and durability.
Fully Integrated Systems
Ali-Fabs, Guttercrest and Husk are part of our market leading approach to architectural fabrication systems that fully integrate to provide a trusted solution to roofline, rainwater disposal and building facades.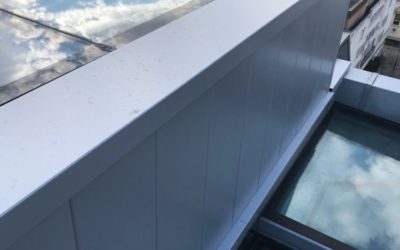 A Brief History of Ali-Fabs
Ali-Fabs is the culmination of over 100 years of combined experience in the aluminium building products market.
Guttercrest, which was founded in 1980 has vast experience in aluminium rainwater product manufacturing, including its popular aluminium coping system: Crest Coping and its Aluminium Capping System which were first developed in 1985.
In 2017, Guttercrest acquired the well-known Alifabs coping products, re-branding to Ali-Fabs. Both firms have an established reputation for expert design and technical expertise, with a product synergy that made the merger of the lines a seamless one. Both Guttercrest and Alifabs coping products now sit under the Ali-Fabs brand.
Product Line
Today, we offer a choice of four standard types of aluminium coping and capping: Architectural Coping, Crest Coping, Click-Fix Coping and Capping. We also specialise in bespoke curved and radius coping and capping in a wide range of colours and finishes.
Every coping and capping product is manufactured in one of our UK production facilities, which total 65,000 sq ft and contain some of the most advanced machinery in the industry. Our extensive technical capability combined with our attention to detail, makes us the ideal partner for coping and capping projects large and small.
If our standard products aren't suitable, speak to us today to find out about special copings and cappings.
Do you have a project you'd like to discuss with us?
Call or email us today to discuss your project requirements
with one of our technicians.
Contact Us